Dualos is Here to Help You Make the Windows 10 Compliance Upgrade January 2020 Deadline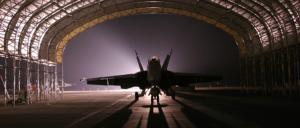 Windows cybersecurity and support issues affect military/aerospace avionics significantly and compliance is necessary to do business with, and continue doing business with the federal government. If your organization is not on track to meet the 2020 changeover deadline, now is the time to take action.  
If you're part of the team responsible for system usage, these tasks fall on your shoulders—not on IT. But where should you start? With hardware? With software? How will you keep track of your unique system changeover needs? Remember, it's not just your desktop PCs and servers that are in danger of next year's compliance issues—it's also you aircraft, shipboard, vehicle, and related test and development PCs, laptops and computers too. 
Take some guidance on where and how to start organizing your upgrade from the General Manager of the Avionics Business Unit here at Dualos, Bill Schuh. First, he recommends to list what the old system supports by asking questions like:
What does the system do? 

How is it used? 

Does the system still do the job and do you still need it?  

What software and peripherals are important? 

What would happen if you just turned it off and walked away?
Second, he advises customers to consider and note the following for your records:
Which version of Microsoft Windows is on the PC?

Standard Office needs (if any)—the specific applications.

All commercial applications, including development studios, control software, add-ons, etc.

Look closely for custom applications, custom add-ons.  

Special hardware or middle-ware drivers.  

Mods, macros, start-up routines or even remote booting 

Command line or special start-up icons

Back-up or mirroring connections/applications

Any database needs—SQL, etc.

Configuration files or keys

Bookmarks, secure logins, etc.
Finally, he recommends you do a system check and list the processor, graphics functions, local RAM and local storage.
If this all seems overwhelming, never fear. Bill and the application solutions experts at Dualos are happy to assist you during this stressful time. They've compiled a customizable checklist, delivered in a handy Word document to help you track the many moving parts so you can ensure continuity in operations and performance, while meeting compliance requirements with a system backed by modern cybersecurity. 
Get the Windows 10 Compliance Checklist