Dualos and Spirent Support Military Requirements for RF Channel Emulation with the Latest White Paper
Get the RF Channel Emulation White Paper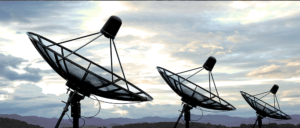 Today's connected battlefield requires a new level of testing that depends on close collaboration between government defense agencies and private enterprises to ensure signals make it from Point A to Point B, successfully and securely. 
Whether you are designing battlefield radio hardware or software, building a military IoT device with an RF module, buying or evaluating devices, or developing network applications that use radios, you are probably grappling with the real-world challenges surrounding testing and simulation. 
Enter Spirent Communications. Long considered the foremost experts on the technical challenges that military radio system designers, integrators and buyers face, our partners at Spirent have developed a state-of-the-art tool for RF channel emulation. Known as the Vertex, it models real-world signal impairments and worst-case scenarios for fast and accurate testing, allowing users to bring new RF systems online quickly and at a lower cost than previously imaginable.
With Vertex, you can minimize your test challenges regarding wireless communications, electronic warfare, satellite communications, software defined radio, signal intelligence and mil/aero connected battlefield.
Vertex grows from 4 to 36 RF ports in a single chassis and is expandable to 144 ports in a multi-unit configuration

Its flexibility and density support a myriad of test configurations for SISO and MIMO, massive MIMO and beamforming, mesh networks, advanced MIMO OTA, and carrier aggregation

It supports up to 256 digital radio paths in a single instrument, has a native frequency range from 30 MHz to 5925 MHz (and up to 39 GHz via Vertex HFC), supports signal bandwidth to 200MHz (combinable channels for >1 GHz), and can replicate supersonic Doppler speeds

Vertex supports the Advanced Channel Model (ACM) software module which offers a user-friendly GUI that simplifies the design of the 3D propagation scenarios

The ACM software supports custom models and motion paths, as well as the latest 3GPP standards for LTE and 5G applications
If test and simulation challenges are inhibiting the launch of your RF system, then the latest white paper from Spirent and Dualos will be of interest to you. It provides a brief overview of RF channel emulation—a powerful and cost-effective means for testing military radio systems—and introduces Spirent's Vertex Channel Emulator.